UOW Corporate Logo White Lab Coat
SKU
UOW Corporate Logo White Lab Coat
Please note there are strictly no returns on lab coats for any reason.
Due to this policy, students must ensure they are purchasing the correct size, so we strongly urge you to visit the UniShop (ground floor building 11) and try our sample sizes before purchasing.
The criteria of a well fitting lab coat is: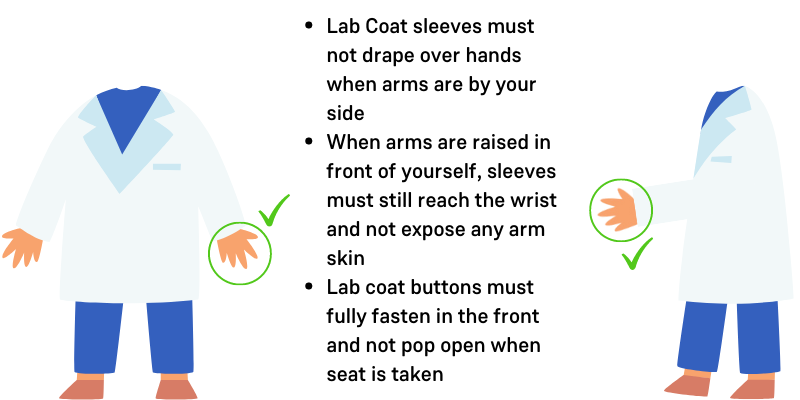 Please use this information in conjunction with the below size guide.
Wash bags are also required to purchase with any lab coat to ensure proper sanitation and sterility.
UOW Corporate Logo White Lab Coat
Suitable for UOW classes which require a lab coat (not an anatomy gown)
UOW logo on left breast pocket
Slit in back
Pockets on left of chest, and one on either side below mid area
Please see details above on fitting requirement in conjunction with the below size guide